Posts: 9169
Joined: Sat Apr 21, 2018 6:24 pm
Location: Finistère (29)
Has thanked: 1957 times
Been thanked: 2126 times
"I am a man of fixed and unbending principles, the first of which is to be flexible at all times." - Everett Dirksen
---
Posts: 1606
Joined: Fri Mar 02, 2018 12:51 pm
Has thanked: 1176 times
Been thanked: 465 times
Probably
---
Posts: 4132
Joined: Sat Mar 10, 2018 7:45 pm
Location: Berkshire and the Gard (30)
Has thanked: 1409 times
Been thanked: 880 times
I can't see it happening to sensible, mature people on forums such as this
---
---
Posts: 6638
Joined: Thu Mar 01, 2018 7:15 pm
Location: Lincs & N Yorks
Has thanked: 798 times
Been thanked: 2909 times
Addicted? Me? Certainly not.

But just one more post. Just one. It'll be the last one. Promise
---
Posts: 13725
Joined: Wed Feb 28, 2018 2:38 pm
Location: dep18 and 23
Has thanked: 1095 times
Been thanked: 1852 times
Not even if it's over a long period of time.
mysty1 the new up to date user friendly version for an enhanced user experience
---
Posts: 419
Joined: Thu Mar 01, 2018 10:08 pm
Location: Pyrenees Atlantique France
Has thanked: 2 times
Been thanked: 69 times
I joined Facebook last week for the first time just to find an address for a meeting
only to find it was cancelled cannot be bothered to use it again
---
Posts: 928
Joined: Fri Mar 02, 2018 10:04 am
Location: Plateau de Langres 52 & Autun 71
Has thanked: 185 times
Been thanked: 329 times
I refuse to join any club that would have me as a member.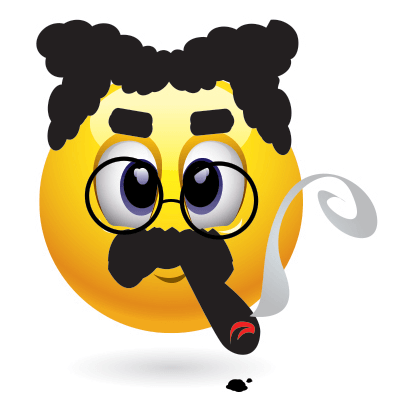 Groucho Marx was not known to be big on social media!
Last edited by
Anonymous
on Thu Sep 03, 2020 12:29 pm, edited 1 time in total.
Reason:
to add photo and a missing letter
---
Posts: 4845
Joined: Fri Mar 02, 2018 4:08 pm
Location: 22
Has thanked: 3947 times
Been thanked: 1301 times
But he had eyebrows the modern fashionable women would die for.
Visit historic Barnard Castle. Lockdown day trips now available.
---
Posts: 40
Joined: Sun Jul 26, 2020 5:06 pm
Location: P.O and Herault
Been thanked: 19 times
As I think I've already said, this forum has a core of high volume posters. People who post several times a day, every day. A not uncommon phenomenon. Possibly not unrelated behaviour is they often tend to make comments that change the direction of the conversation away from the primary topic. There is little that can be done to change things. The behaviours I have described please some and don't overly impress others.

Gus
---